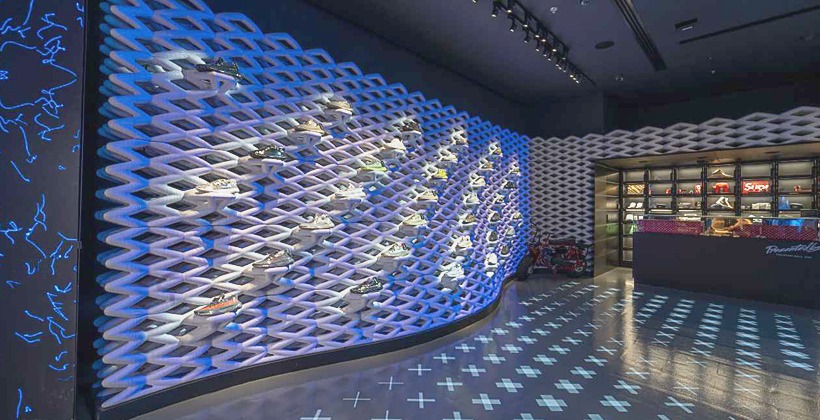 During the 7th RLC MENA Virtual Summit, Abdellah Iftahy, Partner of McKinsey and Co, and Patrick Chalhoub, Group President of Chalhoub Group shared their insights and thoughts on how Covid-19 affected the retail and consumer industries and how retailers responded.
According to a McKinsey and Co consumer sentiment survey, organizations shifted their speed in their initiatives while consumers became more demanding, with 93% to shift their behavior and change brands or channel of buying. As Iftahy added, e-commerce was the biggest winner; some industry categories suffered while others, like e-grocery, food delivery, and health and well-being grew fast.
The luxury market has declined by nearly
22%
on a global scale
Patrick Chalhoub shared his thoughts about how Covid-19 has dramatically impacted the retail industry. As he characteristically said, this crisis has probably been the biggest economic downturn which we have known for probably a century, undoubtedly in our lifetime. The luxury market, Chalhoud Group's core business, has declined by nearly 22% on a global scale, and in the Middle East perhaps less impacted but still with a decrease of 17-18% in 2020 which is again unprecedented. He added: "First of all, we faced a decline in traffic, into the mall, in our stores and we also faced some change in consumer sentiment. On the other hand, the pandemic has really pushed our companies, our businesses and us as people to transform, to reconfigure our operation and in the best possible manner, to adapt to this new situation.
Therefore, we have definitely felt an acceleration of digitalization and of e-commerce. We have seen the need for diversification of our supply chain, relying less on one single source. We had to take more sustainable practices and optimize our footprint, close our low-performing activities or stores and to move out of the concept of one size fits all to give a much more tailored offer which is answering the local or community demand. At the same time, this crisis impacted our consumers who have felt more connected, more empowered, and demanding in this hybrid journey online and offline.
Following these circumstances, he explained that they have killed the notion of having two separate journeys. "We think there is only one customer journey which we call in our way this hybrid customer journey because none of us, especially after this pandemic, is becoming only an online or an offline customer."
As Abdellah Iftahy pointed out, another challenge that the CEOs had to face was technology in relation to data and the new digital skillset that front liners needed to have.

We think there is only one customer journey which we call in our way this hybrid customer journey.

Patrick Chalhoub emphasized that "it is absolutely crazy to consider our front liners sitting in a store and just waiting for customers to come and delight them. They need to research, to know the data, to understand, and to connect both digitally and physically. Therefore, they have to multitask online and offline as well", passionately adding about the organization's transformation and culture change: "I have to recognize a lot of experimentation and we also had to learn by ourselves and our teams. And never before have we felt such empowerment from our teams and we are astonished by how much they could give, more than we were expecting."
Regarding data, he noted that they helped the organization to change its mindset, to become agile, and to understand and adapt quickly and be relevant at the end of the day. Personalization and individualization were the key that led to a deeper human connection both with the team and with the customers.
Patrick Chalhoub concluded the conversation by revealing the lessons he learned following the pandemic. As he highlighted, he learned how to be agile in a constantly changing environment. In parallel, the importance of creating bonds and strong relations with people facing together challenges and opportunities is important. Finally, he spoke about innovation and how it can fuel people's way of living and working.