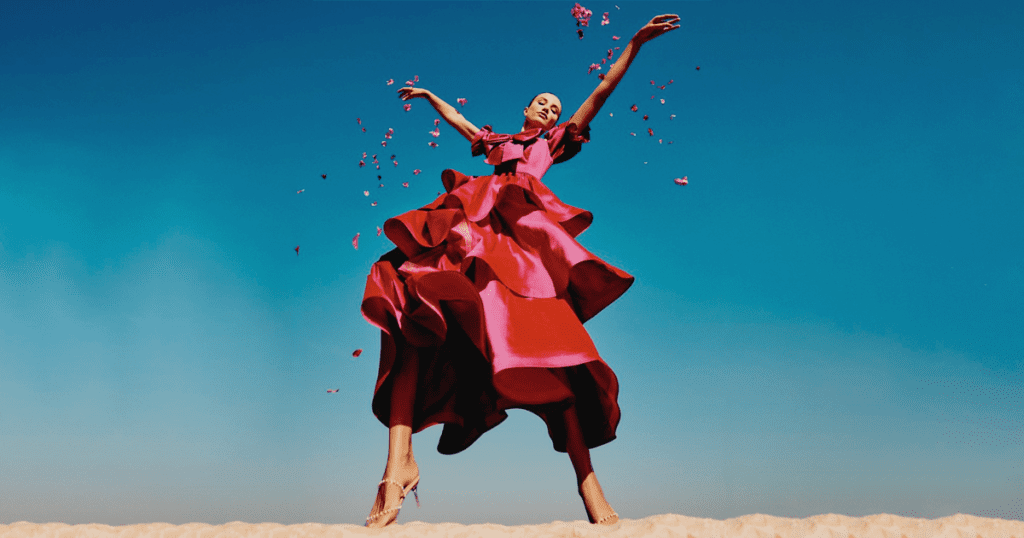 The fashion industry in Saudi Arabia is experiencing growth and demand, with a forecasted increase in fashion product demand by 2025 as stated in the report by the Fashion Commission. The retail sector, a major contributor to the national economy, has witnessed significant expansion due to increased tourism, the development of shopping malls, and surging economic growth. The growth in e-commerce and social media platforms also offers opportunities for emerging designers and disrupts the retail market.
The industry is driven by a blend of traditional Saudi-inspired designs and contemporary international influences. The Fashion Commission's Saudi 100 Brands program empowers entrepreneurs and designers to develop their brands sustainably and gain exposure on the global stage. Developing advanced design and product development capabilities is essential for the future success of the industry in Saudi Arabia, which includes both luxury and mass-market products.
The Kingdom faces some challenges when it comes to scaling up design and product development operations, addressing the talent pipeline, and increasing market awareness of locally sourced designs. The Fashion Commission is working to overcome these challenges and position Saudi Arabia as a center of design excellence on the global fashion stage. To support the growth of the fashion ecosystem, the Saudi Fashion Commission is also working on creating an enabling environment, including reviewing regulations and offering incentives to attract global industrial companies. Additionally, education, innovation, sustainability, and creativity are recognized as crucial pillars in the development of the fashion industry.
Specifically for education, the Kingdom has invested significantly in that, providing opportunities for fashion-related studies abroad and locally. The Kingdom's fashion education system is strongest in merchandising and design, with various institutions offering courses in apparel, jewelry, and textiles design. To further strengthen the pool of locally trained graduates, providing scholarships for students to study at internationally recognized institutions is suggested. Additionally, allowing male students to enroll in design and related courses can expand the talent pool.
The Saudi Fashion Commission is actively incorporating the latest technology in its initiatives, such as the Product Development Studio and Creative Space, which will facilitate product innovation and content production. The Commission's focus on innovation and sustainability is driving collaboration with international experts and the growth of robust local fashion brands.
Thus, the fashion industry in Saudi Arabia is expected to undergo significant development, supported by Vision 2030, which aims to diversify the economy. The country currently imports approximately US$7 billion worth of fashion products annually, creating an opportunity for local manufacturing and reducing import dependency. The development of Quick Response manufacturing and supply chain capabilities represents a major opportunity for the fashion value chain, enabling quicker responses to fashion trends.
The metaverse, a digital-only fashion space, is predicted to be a significant market, with digital fashion expected to reach $190 billion by 2025. Saudi Arabia's digital-first fashion sector, led by Gen Z designers, is well-positioned to benefit from both physical and digital fashion shifts.
Despite the dominance of fashion retailing, there are already small-scale manufacturers in Saudi Arabia. For example, Almohaisen, a jewelry manufacturer, and Dar Al Hanouf Bridal, an haute couture bridalwear brand, have demonstrated the advantages of local manufacturing, including quick response times and customization for customers. Other successful manufacturers, such as Lomar and Sondos, have used innovation and technological advancements to gain a competitive edge.
The development of local manufacturing capabilities could not only cater to the domestic market but also create export opportunities. The Saudi fashion industry's shift toward near-shoring and the adoption of Industry 4.0 technologies can further enhance its competitiveness on a global scale.
Overall, Saudi Arabia has the potential to become a key player in the global fashion industry and develop a strong fashion value chain within the country.
To read the full Saudi Fashion Commission report click here.