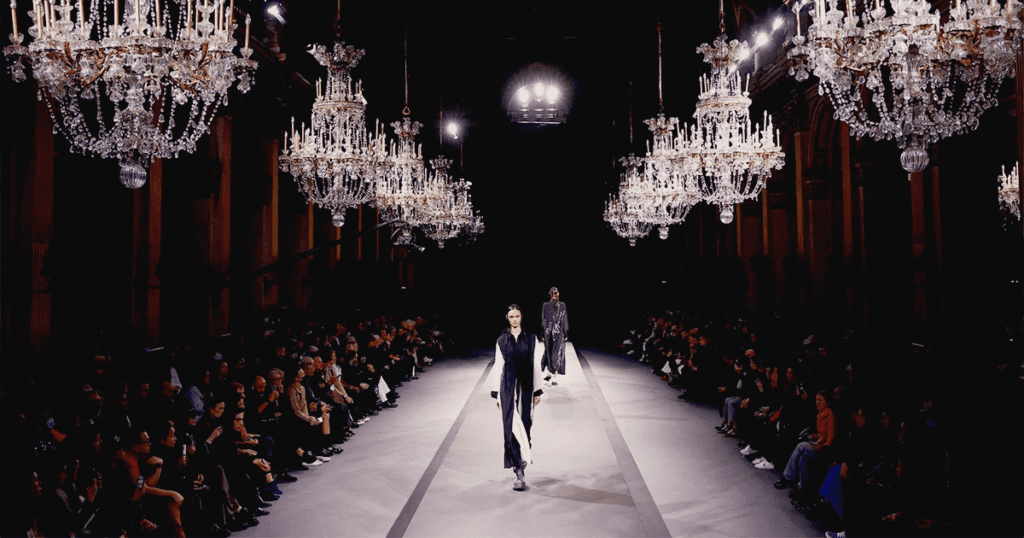 The State of Fashion 2023 report by The Business of Fashion and McKinsey & Company highlights the challenges facing the fashion industry this current year. Despite a period of growth in 2021 and early 2022, the industry is expected to experience a global slowdown due to deteriorating macroeconomic and geopolitical conditions, leading to a decline in consumer confidence. 
In 2021, the fashion industry saw a surge in consumer demand as economies lifted pandemic restrictions. However, supply chain disruptions remained a challenge. Revenues grew by 21%, and the industry performed well in the first half of 2022 with a 13% revenue growth. The proportion of companies generating negative economic profit decreased, indicating a stronger overall performance. 
However, the latter part of 2022 brought new challenges. The war in Ukraine and escalating energy crisis in Europe, along with troublesome inflation, affected the industry. Looking ahead to the rest of 2023, fashion executives are concerned about inflation and geopolitical tensions disrupting supply chains and weakening the market. 
McKinsey expects global fashion sales growth of 5 to 10% for luxury and a range of -2 to 3% for the rest of the industry in 2023. Regional differences will be significant, with the US economy expected to be more robust compared to China and Europe. 
To navigate these challenges, fashion companies need to rethink their operations. This may involve updating organizational structures, strengthening supply chain strategies through partnerships, and leveraging data analytics and technology for efficient inventory management. Distribution channels, including e-commerce and brick-and-mortar experiences, should be reassessed to meet evolving consumer preferences. 
Consumer behaviors in 2023 will depend on household incomes, with higher-income households likely continuing to shop for luxury goods while lower-income households may cut back on discretionary spending. Brands need to adapt their marketing strategies, exploring alternative channels and emphasizing sustainability initiatives without falling into the trap of "greenwashing." 
The 10 fashion industry themes that will shape the agenda in 2023 are as follows: 
Global Fragility: The global economy is volatile due to factors like inflation, geopolitical tensions, climate crises, and sinking consumer confidence. Fashion brands need careful planning to navigate uncertainties and recessionary risks. 
Regional Realities: Investing globally becomes more challenging in 2023 due to rising geopolitical uncertainty and uneven post-pandemic economic recoveries. Brands should re-evaluate growth priorities and tailor strategies to specific geographies. 
Two-Track Spending: Economic turbulence will impact consumers differently based on disposable income levels. Some will postpone or reduce discretionary purchases, while others will seek bargains through resale, rental, and off-price options. Fashion executives should adapt business models to protect customer loyalty. 
Fluid Fashion: Changing consumer attitudes towards gender identity and expression drive the increasing popularity of gender-fluid fashion. Brands need to rethink product design, marketing, and shopping experiences to blur the lines between menswear and womenswear. 
Formalwear Reinvented: Shoppers are redefining formal attire for work, weddings, and special occasions. Offices and events are becoming more casual, while statement-making outfits dominate for those who choose to dress up, either rented or purchased. 
DTC Reckoning: The viability of the digital direct-to-consumer (DTC) model is questioned due to rising digital marketing costs and e-commerce adjustments. Brands must diversify their channel mix, including wholesale and third-party marketplaces, alongside DTC strategies. 
Tackling Greenwashing: As sustainability concerns grow, consumers, regulators, and stakeholders scrutinize how brands communicate their sustainability credentials. Brands must demonstrate meaningful and credible change while complying with emerging regulatory requirements to avoid accusations of greenwashing. 
Future-Proofing Manufacturing: Supply chain disruptions necessitate reconfigurations in global production. Textile manufacturers can adopt new supply chain models through vertical integration, nearshoring, small-batch production, and enhanced digitization. 
Digital Marketing Reloaded: Evolving data rules impact digital marketing, making customer targeting less effective and costlier. Brands will explore creative campaigns and new channels like retail media networks and the metaverse to enhance return on marketing investment and gather valuable first-party customer data. 
Organisation Overhaul: Successful execution of strategies in 2023 requires an alignment of key functions within fashion companies. Attracting and retaining top talent, as well as elevating teams and critical C-suite roles, are crucial to prioritize sustainability and digital acceleration. 
Leading brands that can navigate these challenges and communicate effectively with consumers will be better positioned to seize trends and strengthen their relationships with a wider range of customers. By deploying realistic but bold strategies, brands can find success even in an uncertain and fragile environment.
To read the full report, click here.