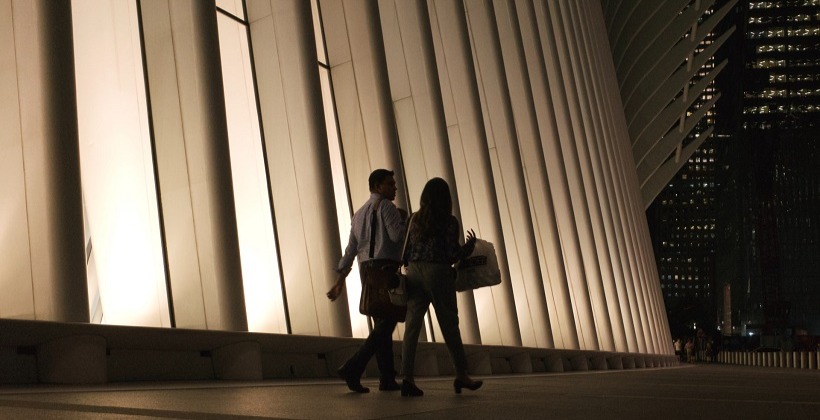 During the 7th Retail Leaders Circle MENA Summit, Matt Shay, President and CEO of the National Retail Federation discussed with Steve Sadove, Former Chairman and CEO of Saks Fifth Avenue, the changes, challenges and the state of the consumer and retail in general in the United States.
Matt Shay thinks that as goes retail, so goes the economy in the United States. The fundamental underpinning of that is the health and the strength of the consumer. Over the course of the last year in the United States, due to the unprecedented level of fiscal stimulus and support that Congress and the Administration put into the economy, there were very healthy consumers. As a result, there was a substantial consumer activity with retail sales over the course of the calendar year 2020 growing by 6.7% over 2019, the highest growth in almost 20 years, denoting that the consumer is in a very good place in the United States and as a result, the country is poised for a strong and healthy recovery throughout the course of the next couple of years.
Digital omnichannel was a key indicator for survival during lockdowns according to Shay. As he notes, "there were companies that were open for business, and that never really had to close their doors, who didn't really define their future from a digital execution standpoint, and they lost share to competitors. And then we're companies that had to face the challenges of lockdowns and store closures and do nevertheless, because they executed their digital strategy at a very high level and found ways to engage with consumers were able to be successful".
In the US, digital penetration and growth went from around 12% to about20% reflecting a 5-year acceleration 
In the US, digital penetration and growth went from around 12% to about 20% reflecting a 5-year acceleration of growth and the dynamic of both the buy online pick up in-store and the experience stores. Following this, Shay notes that there was a real acceleration in innovation around how consumers use the store in the physical space for different engagement opportunities, whether that was for fulfillment, for distribution, or as many centers did, for shipping online orders to customers in local markets.
Looking at the categories where there was a real transformation, Shay thinks that logistics and supply chain and fulfillment were integral, payments was certainly a category, as was engagement and social media and how Instagram, TikTok and all the other social media tools were used. "Because if you couldn't remain open, and have people in your doors face to face, how did you create community? How did you create connectivity, and stickiness? Social was a big part of that, so I think those are all really interesting things to look at as we go into the future."
Regarding smaller retailers, Shay highlights that they are fundamental to the overall retail ecosystem and the communities they serve. They were hard hit because in many cases they didn't have the necessary resources or connections. Despite the support they received from Washington, Shay believes that there are more things to do for them. However, they have been resilient and given that consumers are strong they will be benefited from the recovery.
A forecast for 2021
Trying to forecast what will happen in the second half of 2021, Shay believes that US consumers are in a great place and after the lockdowns they are going to flex their spending power. Consequently, he adds that "there are people that question whether that might lead to some inflationary pressures, whether that's all going to go to the right places and so I think we'll see in Washington a continued debate about tax increase. We've got lots of social justice issues that present real challenges for the country, we've got to work our way through, we've got trade issues, there's going to be a big infrastructure spending bill that's going to have an impact on job creation, and it's going to drive a lot of consumer spending and increase consumer confidence so it's going to be an interesting year." He concludes by saying that the main issue that will impact the retail sales is vaccination distribution and administration as Americans will be able to resume activities which they were engaged with before the pandemic.
What changed and what stayed the same
According to Shay, one thing that will really stick is as an increased emphasis on health and safety, in every aspect of daily life, at a level that didn't exist before. When it comes to consumer engagement, all those things that took friction out of the experience, Shay thinks will be sticky, for example, everyone who added an app to their phone to do order and pick up for lots of things, whether that was coffee, food or even for some goods at stores, will not want to give that up because it just made life more convenient. Finally, having the Covid experience, things that took 2 months people could decide in 2 weeks, 2 weeks in 2 days, 2 days in 2 hours, so they will really drive a lot more decision-making pace and agility to enhance the experience both for brands and for customers.