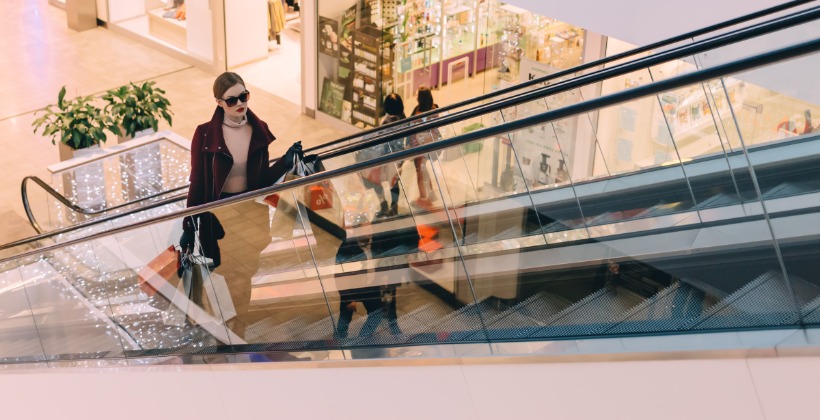 With more than 30 years in the retail industry, Pierre-Yves Roussel, the CEO of Tory Burch, has experienced many crises that made him realize that the industry always finds ways to be reborn and become stronger. The Covid 19 pandemic transformed everything completely and in a very short time. 
As Roussel mentions 2020 was a challenging year with different situations depending on various regions of the world. On one side, Europe was seriously impacted because of the lack of tourists but on the other side, China keeps being one of the most interesting and growing markets globally due to the unique conception of the Chinese consumers.
The US market rebounded fast. As Roussel notes, store traffic may be decreased due to lack of tourists, however, the domestic customers go to stores as they really want to shop. The acceleration of e-commerce and Asian customers played an essential role too, he added.
The pandemic also affected the way consumers dress with the dominance of casual, sports lines, and sneakers compared to the past. At the same time, it also transformed the whole relationship between the store and e-commerce. Roussel notices that omnichannel is not just a buzzword but has become a reality and from his personal experience, it is essential for brands to offer a frictionless, attractive experience to their customers whether they shop online or in-store.
The evolution of the supply chain
According to Roussel supply chain has been a challenge because transportation was challenging too. With many factories locked down, a more diversified sourcing will be an essential, cost-effective and sustainable choice for retailers, agility too. As he characteristically says, "during the lockdown we were lucky to have e-commerce, so it's a gigantic change. Obviously, it put the supply chain at a massive stress level but with that aside, it's hard to predict exactly what you'll be selling, what's going to be the bestseller, which specific colors, which specific size of that specific line is going to sell. If you want to be able to produce the right level, I think from a sustainability perspective is probably the most important thing; people talk about sustainability but the most important is not to overproduce. The other huge benefit of agility is you can also sell for price because you limit your end-of-season inventory, so you have more integrity in what you produce because you produce the right quantity. For us, working on supply chain agility, which cuts across everything because it starts from design, working much closer with the suppliers, is critical, and it's more difficult when you do it at a global scale".
How will the future look like?
A direct-to-consumer strategy will keep being beneficial for brands as they can have control. 80% of Tory Burch's business is direct to consumer and will probably grow. Moreover, the brand will keep investing in omnichannel paying great attention on its sales force in all touch points with consumers. Finally, working with department stores that have a strong presence in the US market and a loyal relationship with their customers can help brands in the post-pandemic era as well.  
Pierre-Yves Roussel believes that the Chinese consumers will return to the big European cities as nothing will replace Paris or Venice, probably not in 2021 but in 2022. However, what he notices is that "domestic travel retail in China is becoming a major distribution channel". Hong Kong airport was a great destination while now other domestic airports in China have become attractive destinations too, as Chinese consumers travel within the country. At the same time, new destinations like Hainan, an island in the South of China, have emerged resulting in a shift in consumption.
So, what's next? During a crisis, Roussel believes that what really saves you is your iconic product. "It's the product that you're known for, the so-called investment piece. This has been the case for Tory Burch, as people are not willing to try new things. When you get out the crisis, innovation and new products make a brand successful" he concludes.
The above points of view were shared during the 7th Retail Leaders Circle MENA Summit that took place virtually in March 2021. Pierre-Yves Roussel had an inspiring conversation with Steve Sadove, Former Chairman & CEO, Saks Fifth Avenue during the session "Leading in the New Reality".

Omnichannel is not just a buzzword. It has become a reality and it is essential for brands.