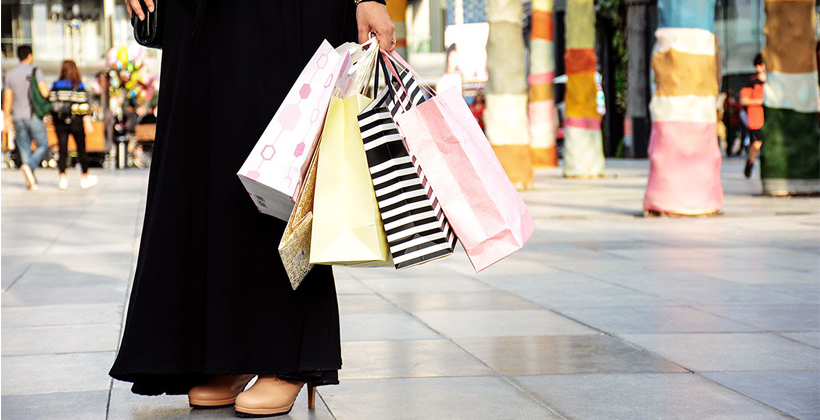 Changing consumer habits during the pandemic were among the top themes discussed at the 7th RLC MENA Virtual Summit. A highly motivating discussion on this critical topic took place between PWC's Middle East Consumer Markets Leader, Norma Taki, and Marwan Moukarzel, CEO of Fawaz Alhokair Group Fashion Retail.
Norma Taki shared some remarkably interesting findings of PWC's survey on how the pandemic affected consumer habits in the Middle East. According to Taki, the store is still leading however there is a conversion between the mobile and in-store shopping channels, obviously supported by payment developments. Additionally, there was an explosion in e-grocery and home-related habits such as entertainment and food compared to the pre-pandemic era.
Moreover, the survey revealed that Middle East consumers are more likely to go back to the office, shop at a mall or go to a sporting event quicker than their global counterparts. At the same time, Covid-19 made faster, reliable delivery once again a key component in the shopping process while accessibility, a good return policy, and discounts were most important before the pandemic.
What is next for retailers?
As consumers will continue to go to the stores, retailers need to meet their constantly changing expectations. Safety and health measures as well as quick and reliable navigation around stores are quite important criteria to attract customers. Sustainability is also another factor that plays a crucial role in the decision-making process,as consumers are looking for more healthy and sustainable options nowadays.
Sharing his experience, Marwan Moukarzel agreed that during the lockdown, sales of goods that can be consumed at home skyrocketed. When stores reopened, customers returned to the brands that they were loyal to. He also noted that fashion, footwear, food and beverages were among the categories that saw an increase in their sales.
Another challenge that retailers had to face when they started delivering online, was the fact that as Marwan Moukarzel characteristically said, "Saudis are traditionally more on the cash business". Given the fact that now 85% of online and offline purchases are taking place by consumers using a card, this reflects how much the Covid-19 changed their behavior.

Now 85% of online and offline purchases are taking place by Saudi consumers using a card, this reflects how much the Covid-19 changed their behavior

What about loyalty
Moukarzel believes that retail has evolved and consumers are looking for trends and fashionable products at the best possible price. As he confirms, loyalty applies more on luxury brands like Hermes or Chanel while switching between brands like Zara is very easy and fast, admitting that this phenomenon is related to the pandemic.
Modern consumers are well informed and they know what they want, therefore a nice store with the right products is not enough. Evolving the whole customer experience, online and offline, is the key to success in the post-Covid era. Personalization, better tailoring, personal shopping and consultancy in the stores are some of the factors that can make a real difference.
The Al Hokair case
Following the above trends, Al Hokair picked up its online presence with online sales increasing from zero to 6%. It also launched mono brands, multi-brand sites, like Voga Closet and it invested in bringing the Saudi customer into the store and offering them the best possible experience. In this context, Moukarzel revealed they have been also working on a CRM product to offer more privileges to their customers. 
Commenting on the company's interest to focus on F&B, Moukarzel explained that "Al Hokair has missed in F&B in the past; all the other competitors have been trading in that space, we need better brands, and we already have some exciting ones, like Cinnabon". However, he highlighted that "in Saudi Arabia, you have to be very careful when bringing international brands because either they have to be top notch and they have something different to offer or they don't go there". "Saudis love brands with a Saudi touch a Saudi twist and homegrown brands are doing very well".
Concluding, Moukarzel talked about how Al Hokair is planning to grow in the following years. As he said "we are going to grow on three verticals:  build, buy and borrow.  Borrow is what we have been doing for years is the franchise. Build is creating our own and this is mainly in the F&B – I would never do that in fashion.  But also, we are looking into building something in the beauty and cosmetics, again, if it's different". He ended by saying that "acquisition is probably one of the major ways to grow the business going forward but we have to be very careful because valuation sometimes doesn't make sense".