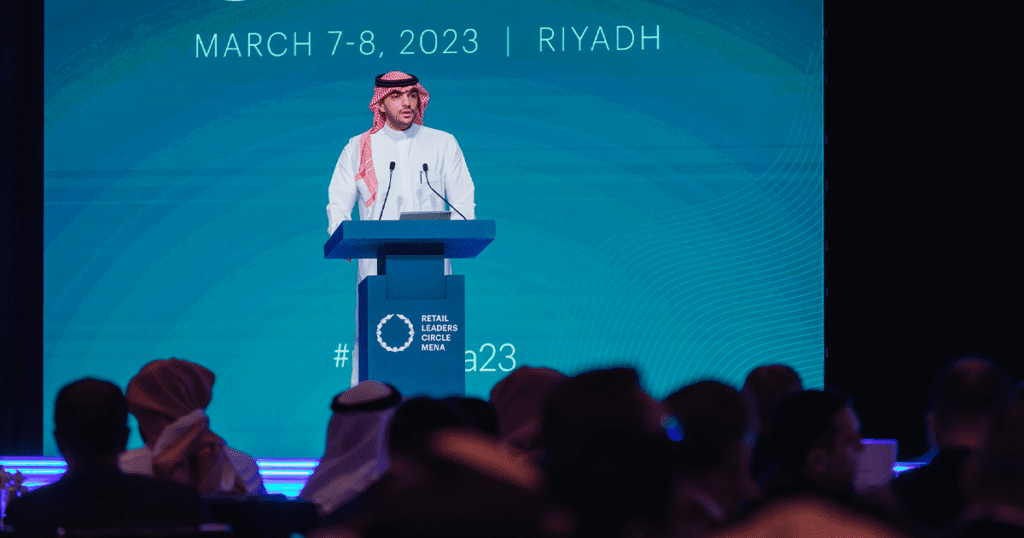 The future success of the region's retail sector requires increased collaboration and coordination between the public and private sectors. In his opening address to the Ninth Retail Leaders MENA Summit H.E. Eng. Ammar Nagadi, Vice Minister of Economy & Planning for the Kingdom of Saudi Arabia. reflected on the importance of the retail sector to the Saudi economy and plans for the future.
Retail is crucial to the diversification of the Saudi economy: a key goal of Vision 2030. The sector is one of largest employers in the non-oil sector and, crucially, women constitute more than half of retail workers. Retail also plays a crucial role in positioning Saudi as a logistical hub and in raising the standard of living. Nurturing the sector as a joint ecosystem, comprising both the public and private sector, is critical to success of Vision 2030.
Many opportunities exist for retail growth. Riyadh's population is expected to double by 2030. New population centers will grow up around major projects like Neom, the Red Sea, and Qiddiya. And as the tourism sector grows, the Kingdom is also expected to attract 140 million visitors, domestic and international, by 2030. Meeting consumer demands means boosting supply, product quality and variety, and reach across the Kingdom.
Modernizing and boosting the retail sector's productivity is key to enabling growth, improving the customer experience, and developing untapped subsectors. As part of the Kingdom's quality of life program, Saudi is already developing mega malls, new experiential destinations, and smart community centers. But there is a further need to upgrade standards and introduce in-store technology in the country's traditional retail sector in order to appeal to tomorrow's customers. Modernization will improve the sector's productivity and thus its economic contribution.
Improvements in the business environment will also increase the competitiveness of the retail sector and attract investment. Facilitating day-to-day business operations through efficient licensing an approval processes, to clear fees, to facilitating the movement of materials are all critical areas for attention. The government has committed to facilitating access to the market for new and upcoming players locally and internationally, and to making regulations more harmonious and business-friendly to boost investment.
Ultimately, a digital ecosystem and state-of-the-art logistics will help transform Saudi into a regional hub for e-commerce. But sustainability is also a critical coordination, especially with regard to minimizing waste and carbon emissions. Yet more than clicks and bricks, retail is about people. The Kingdom's taken pool is growing and improving every day, but we need to get better, faster to meet tomorrow's challenges. Partnership between the public and private sector is key to improving the retail sector for the benefit of all stakeholders.

We will ensure that Saudi provides a testing ground for new methods and approaches by easing access to market for new and upcoming players locally and internationally.


We will ensure that Saudi provides a testing ground for new methods and approaches by easing access to market for new and upcoming players locally and internationally