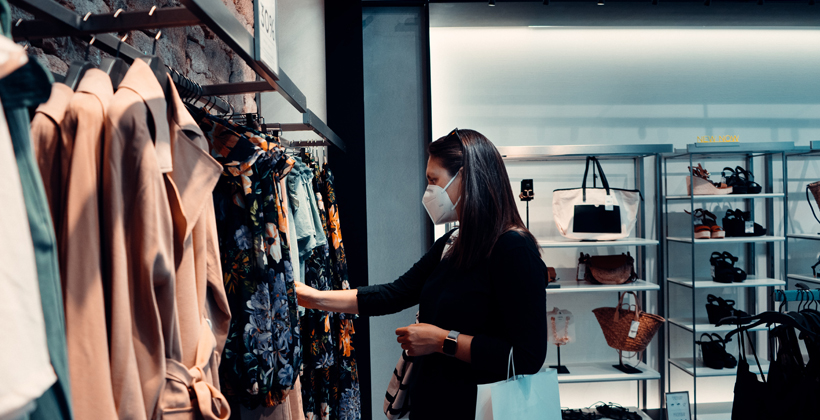 As the Covid-19 pandemic presents a global crisis without modern parallel, it has become clear that the consequences across geographic, demographic, and economic areas will be profound. Undoubtedly, Covid-19 is the biggest blow the industry has experienced for decades. And retail leaders should respond promptly and with urgency to adapt and prepare for the "next new normal" that will follow.
Retail and brand leaders have an obligation to safeguard their organizations, build new muscles to thrive in a world of turbulence and discontinuity, look ahead to anticipate and meet their customers' new needs, and set the foundation to achieve sustained growth and performance after the pandemic is over.
Safeguard the organization
Protecting your people and customers from spreading the disease becomes the #1 priority. Add on top of that, engaging and communicating with your staff on a frequent basis. Determine how much flexibility you can provide during this very new and stressful situation. Be open, be transparent, and convey your people's concerns and priorities while reminding them that will all get through this as one strong team.
Financial stress-tests
Yet, this is the time retailers are prompted to identify radical cost levers and dip dive on their liquidity positions, implement cash conservation and recovery actions, evaluate working capital requirements and credit solutions, delay discretionary capex, and negotiate flexible financing and leasing terms. The pivot retailers make in shifting immediate attention and resources in these actions will determine their business readiness to thrive in the era of the next new normal that will follow.
Instill commercial urgency
But resilient retailers don't wait for a rebound in the post-Covid-19 era. Their frontline teams sharpen their commercial focus to identify pockets of growth and quick wins wherever and however they can. By taking products from offline to online, unlocking new customer segments, finding creative ways to deal with excess inventory, re-creating the in-store experience online, or exploring collaborative industry partnerships, unimagined before. They move proactively to seize emerging opportunities, capture market share while optimizing resources across Q2-Q4 to meet the updated 2020 budgets.
Stay close to your customers 
As this crisis shifts consumer priorities and behaviors, these will most likely stick as new habits after the pandemic is over. But how retailers can win the battle over customer relevance? Resilient retailers respond with purpose and make sure they engage with their customers wherever they are to ensure business continuity, reinforce loyalty by protecting and rewarding them, and extend their support to local communities. In the same way that Covid-19 will leave lasting emotional scars, it will also create lasting emotional bonds for long after the pandemic has passed.
Re-imagine your supply chain
But changing consumer behavior is not the only shift retailers are facing. In this new reality, the industry is witnessing a dramatic restructuring of the global supply chain order in which retailers have traditionally operated. And in the near future, we will see a substantial reworking on how retailers source, sort, and deliver products across all sectors. Put simply, resilient retailers need to act with agility and discipline to expand hybrid fulfillment methods that blend e-commerce and store resources – and these, in turn, will help retail to pivot, scale, adjust and respond in the new reality.
Rethink your business model
Retailers have an unprecedented opportunity to retool their organization and adjust their operational model. This crisis is accelerating fundamental structural changes that were inevitable in any case but are now likely to occur far faster than they would otherwise. And digital technologies will play an imminent role in enabling retailers to elevate customer experience in more meaningful ways. Removing friction from the customer journey and delivering differentiated, personalized experiences, up to understanding their customers, delivering intelligent supply chains, and empowering employees.
Don't stop investing
It is too easy to suggest everything will return to normal once this pandemic passes, but make no mistake about it, a mindset shift is already happening. Resilient retailers use efficiency savings to leverage changing consumer needs and preferences as strategic indicators to reinvest in innovation, marketing, talent, and organizational readiness.
As the virus concerns progress they will create a discontinuous shift in the preferences and expectations of consumers. These changes impact how we live, how we consume, and how we use technology and will emerge more clearly over the coming weeks and months. We anticipate they will reshape consumer behavior forever. Retailers and brands that timely adapt to this next new normal and retool their organizations, become more resilient and relevant, as preferences evolve, will disproportionally succeed and emerge stronger once the Covid-19 crisis recedes.