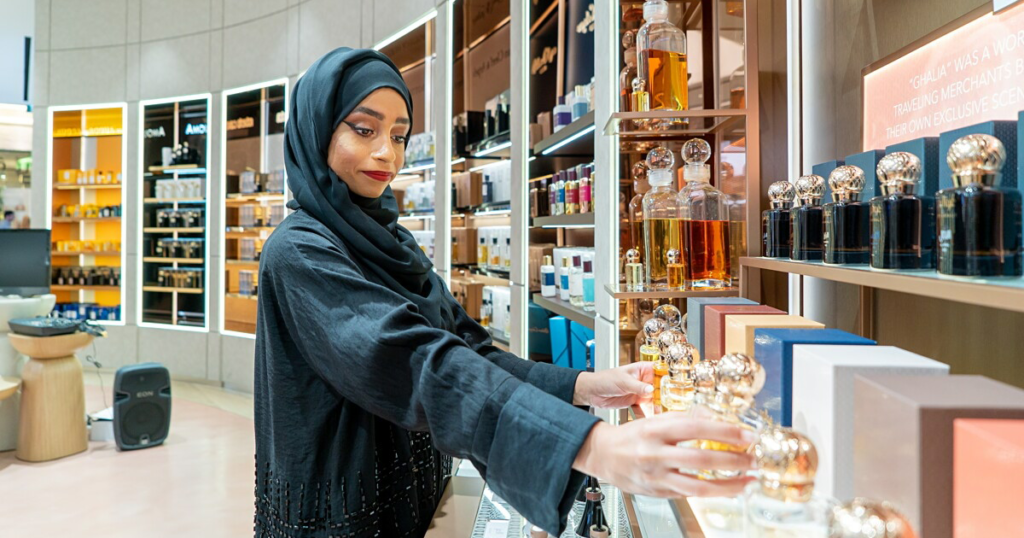 During the 8th RLC MENA Summit that took place in Riyadh, Patrick Chalhoub, Group President of Chalhoub Group spoke about the values that have emerged during the past two years and the positive developments happening in Saudi Arabia.
As Mr. Chalhoub explained this COVID pandemic was a complicated situation, yet it was full of lessons. "It taught us how resilient we can be and how much we need courage during those moments of toughness. It also made us realize how much we need togetherness; being together, working together and clearly communicating with full transparency our purpose and our vision. It also taught us, how much people, our people and our teams are important. They really are the essence of everything we can do and achieve."
And he added "In Saudi Arabia, we have been blessed today to count women in our workforce. The idea is to engage in a discussion about supporting women into their leadership roles, to get them inspired by each other or by other leaders.
To be able to understand and work on all those pain points and maintain and strengthen the capacity of moving women into leadership roles is part of our vision. We feel very lucky to have these women in these roles".

We really feel that the women are bringing something additional to the workplace, which we value a lot. They have the same capacity and competence but at the same time, perhaps a different kind of sensitivity, which is always extremely warming and interesting to have.

Patrick Chalhoub
Saudi Arabia is a very dynamic region, and there is a very dynamic context of economic growth which happened in 21, forecasted in 22 and still accelerating. The amount of change and the growth potential of Saudi Arabia is incomparable to anywhere into the world.
But the most important is that there are very wise leaders that take real action to diversify the economy. At the same time, there is a young population which is finally at work, wanting to have an impact. These young generations are willing to learn, to achieve and to grow.
We absolutely need to strengthen the ecosystem of fashion in the region, and in Saudi Arabia in particular," said Mr. Chalhoub. "It is not only about consuming products but about making sure that we give the opportunity to our people to express and develop themselves. There is a pool of very talented fashion designers in the Kingdom. There is a bright future ahead of them, but we need to support them as much as we can. By doing that we can collaborate together in a very fruitful manner."