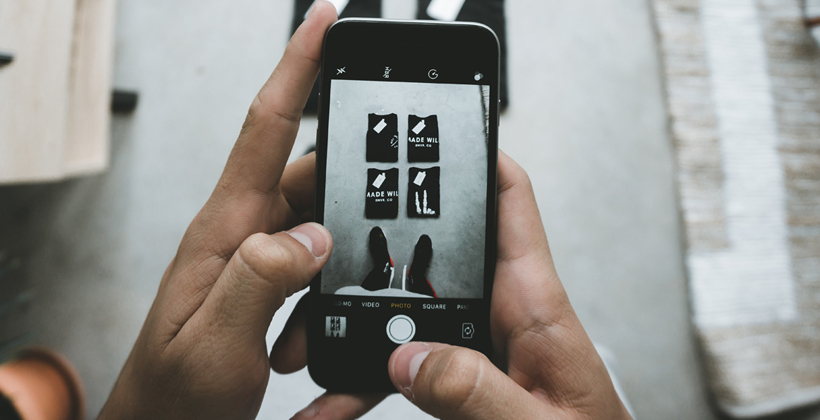 After ten years of outstanding retail expansion in MENA and given the unprecedented changes that Covid-19 brought to the industry, Paul Morris, Chief Digital Officer of Alshaya Group discussed with Patrick Bousquet-Chavanne President & CEO of eShopWorld Americas, his thoughts on the importance of the omnichannel experiences in retail for the new, post-pandemic consumer.
The biggest lesson of the pre-Covid era for Morris was the speed of product and services delivery to the customer. Building this capability helped retailers be flexible during lockdowns and optimally assist their customers. Moreover, during Covid restrictions, the food delivery industry saw an explosion as consumers adapted new ways for food access rather than visiting a restaurant. Customer needs fundamentally changed and the restaurant would come to them.
The region's retail future
Morris describes the new consumers as more sophisticated and very mobile-oriented. They are placing immediacy above loyalty and value has become incredibly important for them in the decision-making process. He believes that these shifts are here to stay, and therefore the retail industry needs to follow them. Modern consumers have more choices, and they seem to look for retailers and brands that understand them and help them get what they want in the most convenient way.
At the same time, Morris sees an opportunity on how store locations, malls, and real estate can facilitate the delivery process. As he mentions, the fact that historically Alshaya has invested both in customer proximity and the strength of the customer relationship through judicious real estate play, has proved favorable to the business.
The recent digital e-commerce penetration seems to be propping up businesses in the region as well as globally. The fact that big international marketplaces like Amazon and Noon have come into MENA, will help local players prioritize customers' and colleagues' needs at making decisions and will also aid them to use technology and data to better meet these needs, thus continuing development. Morris believes that competition is good as it keeps local retailers relevant; he sees it as an opportunity to leverage scale, embrace the new consumer, and explore how they can drive economies of scale and expertise.
Alshaya and the perfect customer journey
In order for Alshaya to be successful in a constantly changing and demanding customer journey, Morris explains that a combination of people, process, technology, and data is needed. As he characteristically describes "it's about creating the environment and the culture of an increasingly digital organization and great decisions around technology are enabled through people and process. It's bringing to bear new skills and new paradigms, so we're building like-minded, but different people within Alshaya. These new roles did not exist previously. People from different backgrounds and sectors are coming in with different perspectives but it's all targeted to ensure that everyone understands customers' and colleagues' wants and needs".
Morris continues by saying "if we introduce new technology, we're asking colleagues to do entirely new things in their day job, and we've got to take them on that journey, it's not just about the technology. It's about the business organization and the culture within Alshaya, firmly centered around our people, our process and the wants and needs of our customers". The role of technology is fundamental for Morris, it is no longer an outsourced function; retailers may not need to build it, but they need to own the design and how it fits into their organization.
Regarding the organization's cultural transformation in a constantly and rapidly changing modern environment, Morris believes that businesses have to run whilst they change. "We need to bring value to the business and grow it through change, and then ensure that we've got resources applied at looking forward. We are talking about many cogs spinning to operate the organization, the connection between our warehouses, customers, colleagues, and support center agents is critical. Many changes will occur over the next 2-3 years and there is a lot to learn".
Referring to transformation and how Alshaya ensures a seamless synergy between channels for all brands in its network, Morris explained that they are building a strong capability to prioritize brand-specific customer journeys and experiences through their own platforms while they invest in people and technology. It's a constant process of learning by working with marketplaces, starting to build an internal understanding of how customers engage across brands and products. Customers are raising their expectations daily, therefore they need to stay close to the customer and then help the business manage that prioritized chang.

Modern consumers have more choices, and they seem to look for retailers and brands that understand them. 

What about data and advanced technologies?
For Morris, the most important thing is to enable value from data to help either the customer or the colleague. "For Alshaya, it's about building up our own internal or third-party data, and then using it to enable value for our brands, colleagues and customers. Doing that with product data first and customer data later on, as well as investing in a digital loyalty product, will assist us to use on hand data to support the customer as well as our marketing and merchandising teams. That's where we're placing the emphasis".
From a customer point of view, mobile is the technology that keeps having an impact in retail today according to Morris, as it transforms how people access brands, products, and services. For the Alshaya Group, he believes that the transformation of contact centers to provide immediate help and support is essential. Morris wants to empower colleagues with technology that supports customers when needed as this is one of the most important touch points in the journey.
The above was part of 7th RLC MENA Summit's session "Building Omnichannel Experiences for the Changing Consumer" that took place digitally in March 2021.