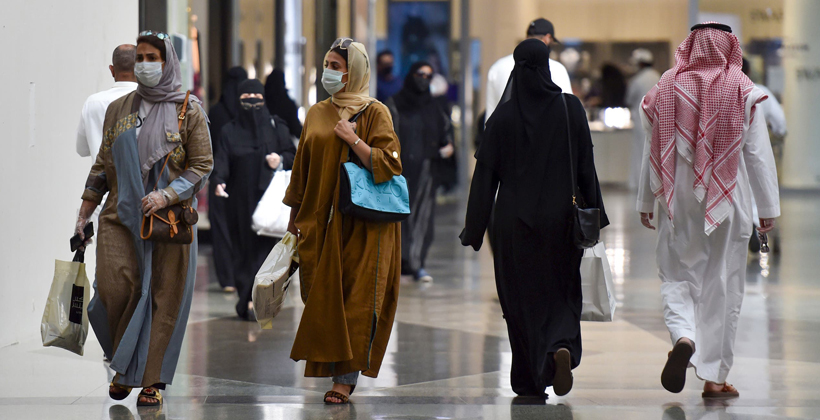 The 'buy local' mantra has been around for decades. In North America, a 'Buy Canadian' movement began in 1914 when, at the start of the First World War, companies viewed foreign imports as a threat to business and the wider economy. Then, in 1933, the US government launched the Buy American Act. This required government departments to purchase American-made products wherever possible, giving a major boost to local industry.
Fast forward to 2020 and, globally, the call to support local business has never been stronger. This time, however, it's neither conflict nor government legislation that's driving the push. It's COVID-19.
Why agility and resilience are key
The impact of the pandemic is both huge and unprecedented. As countries around the world have been forced into lockdown, so the international supply of goods has been disrupted, leading to product shortages and, in worst-case scenarios, job losses and company closures. Thankfully the business community has acted swiftly, recognizing that a key step on the road to recovery is the need to shorten supply chains and to, wherever possible, buy and manufacture locally to mitigate the risk of further disruption. In doing so, many companies have become more agile and, in turn, resilient, highlighting the direct link between buying close to home and the health of the local and, ultimately, global economy.
But – particularly in the Middle East where the climate makes it hard to grow produce and rear livestock – to what extent can companies source locally? In large part, it depends on the business type. Take fashion, for example. A clothes retailer can increase the number of private label products, increase collaborations with local designers and source raw materials instead of relying on ready-made imports. In doing so, the company helps local designers and the business ecosystem around them. It also depends less on international infrastructure and overseas travel.
On the flip side, grocers and florists are more limited. While several vertical farms that use hydroponics to grow fresh produce such as lettuce and strawberries have opened across the UAE in recent years, the country still imports between 80 and 90% of its food. More vertical farms are planned, but until these are widespread and while the cost of growing produce in the desert remains high, localizing grocer and florist supply chains poses a much greater challenge.
Electronics stores are also limited in the extent to which they can source locally. This was evident at the start of the pandemic when closures in China prevented some electronic exports from leaving the country. Then, when the UAE went into lockdown at the end of March, people wanted to purchase TVs and gaming stations for increased hours of home entertainment. They also wanted laptops, PCs and printers to set up home offices. These items were all high in demand but low in supply due to the travel disruption, first in China and then in the UAE.
Over the last eight months, retailers across all categories have conducted major internal exercises to try to address their supply chain issues, both from a productivity and efficiency standpoint. Many of these companies have identified local opportunities and are now in the execution phase so, while there is still a lot of balancing to be done, gradually retailers are becoming more future-ready and preparing themselves for any additional challenges that may arise.

Buying local does not just help ensure that retailers have sufficient stock to meet demand, it also safeguards jobs.

Bolstering the local job market
Buying local doesn't just help ensure that retailers have sufficient stock to meet demand, however. It also safeguards jobs. According to the UAE's Ministry of Economy, small to medium-sized enterprises (SMEs) account for 94% of businesses in the country. They generate 86% of the private sector's employment and contribute 53% of the nation's GDP. That's huge.
It's imperative therefore that we, as a community, do everything we can to support local SMEs. They are the largest private-sector employer, the engine of the economy, and the hardest hit by the pandemic globally. Without SMEs, or with significantly fewer or scaled-down versions, the local job market and in turn the economy would be severely impacted. By buying local, we, both as companies and individual consumers, help to mitigate business continuation risks going forward.
Young people, in particular, are motivated to buy locally. Millennials are mindful of product hygiene and safety, and less likely to purchase an item that has passed through multiple human touchpoints. They also consider locally sourced products to be more environmentally friendly and are motivated to buy items that have traveled only a short distance to reach the point of sale. These two factors play a key role in millennials' desire to support their community and represent a rapidly growing trend among other customer segments and society at large.
Why homegrown heroes will play a larger role
As the demand for local goods increases, here at the Retail Leaders Circle, we expect a boom in the number of homegrown suppliers. As the market changes, already we are seeing links in the supply chain that are underserved, and we foresee great innovation from local start-ups and SMEs who wish to jump into these spaces and win market share. One such area is logistics and in particular deliveries.
Already we have the Dubai-based courier app Fetchr, which – in an effort to bridge a gap in the UAE market ¬– connects customers in areas with no clearly defined building numbers or street names with couriers. We also have Instashop, another Dubai-based online service that enables customers to order groceries for delivery from a wide selection of supermarkets and local neighborhood retailers.
Instashopin particular is interesting. Launched in 2015, the app offers deliveries within an hour. It boasts half a million users across the UAE, Qatar, Bahrain, Egypt, and Lebanon, and, in line with customer needs, it is disrupting and redefining the way consumers shop. Rapidly scalable and economically successful, it was acquired by German company Delivery Hero in August for an incredible $360 million, highlighting the tremendous potential for growth in this space.
Local brands will become the preferred choice
As COVID-19 continues to change purchasing habits and drive the number of online sales, we expect a large number of local digital service providers to emerge. We also predict an increase in the number of direct-to-consumer (D2C) brands, that is products from an individual brand that are sold through a direct digital marketing channel as opposed to an online marketplace, retailer or auction site. Huda Beauty is an excellent example of this in the Middle East. The number and size of D2C brands have accelerated dramatically in the last three years, particularly in the US, where they appeal to younger, more digitally savvy consumers, and we anticipate extensive activity in this space regionally in the next two years.
This is due in part to increased demand for local brands during the pandemic. Environmental benefits, a perceived increase in health and safety levels and a desire to support homegrown heroes are among the key drivers fuelling consumer appetite for local brands. But there is another important contributor: the launch of compelling, state-of-the-art products that can easily compete on the global stage. Again, take Huda Beauty. This Dubai-based cosmetics brand is an excellent example of a local organization that constantly innovates to create highly attractive and commercially viable products globally. As a result, it generates at least $250 million in annual sales worldwide and attracts a huge number of regional followers.
An influx of new homegrown service providers and brands will give a huge boost to the UAE market. First, as retailers take advantage of bigger supply chains and become more resilient as a result. And, second, as companies fulfill consumer demand for local products, ensuring that spend is retained in the UAE. In short, homegrown companies are essential to the growth of the country's retail industry and wider economy.

To keep up with changing consumer habits and increases in online sales, it is imperative that local retailers digitize and transfer their products online.

The digital revolution
To keep up with changing consumer habits and the huge increase in online sales, it's imperative that local retailers that haven't already done so digitalise and transfer their products online. During the lockdown, online shopping became widespread, almost overnight, and now retailers have a responsibility both to themselves and to their customers to adjust to the post-COVID digital era. It is an opportunity to reinvent business models and reimagine what the next normal will be. From ordering to delivery, it is the future of retail.
The Chalhoub Group and The Landmark Group are just two local brands that successfully transferred their products online within a matter of weeks. Another is Majid Al Futtaim Retail, which launched Click and Collect, a new service giving online Carrefour shoppers added flexibility and convenience when they order. Customers can now collect their goods from select locations, removing the need to shop in-store while retaining control over when they collect their items.
Taking the concept a step further, the company has launched the Automated Click and Collect service, which uses a robot to dispense online grocery orders to customers. To keep up with online demand in Dubai, Carrefour has also opened a new fulfillment centre, which it considers a long-term investment, rather than a temporary measure triggered by the current situation.
While the pandemic has brought huge disruption, it has also accelerated innovation and transformation. Changes that would have taken years to implement are now happening in weeks and, in some cases, days, as companies embrace agile ways of working and seize the opportunity to become closer to their customers. In doing so, they are dramatically increasing their resiliency and, in turn, helping to rebuild a strong and stable economy of which we can all be proud.