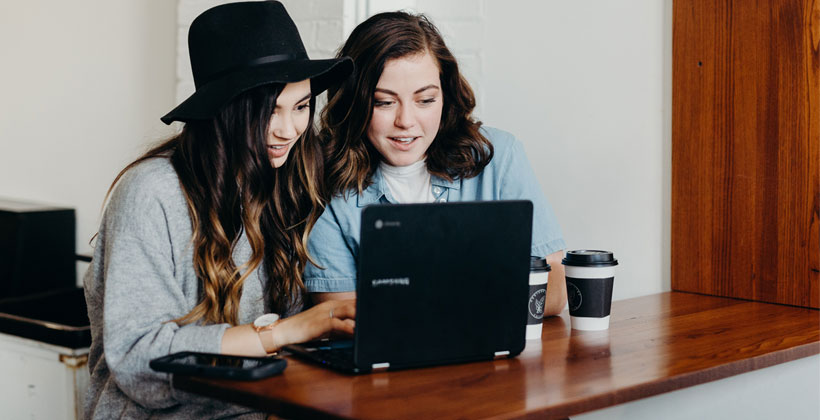 E-commerce's acceleration was amongst the themes discussed in the 7th Retail Leaders Circle MENA Summit that took place virtually in March 2021. In the session "What is next for e-Commerce", Cyrille Fabre, Partner of Bain & Company shared some interesting insights and navigated along with noon's CEO, Faraj Khalid, what the retail industry leaders should anticipate for the future given the pandemic.
Since the beginning of 2020, e-commerce has undoubtedly played a leading role in the retail industry. According to Cyrille Fabre, there are various reasons that contributed to the acceleration of e-commerce. The number of e-commerce shoppers rose as even people who didn't shop online had to do so during the lockdown. Better prices and convenience seem to make consumers stick to this habit. At the same time, the pandemic droves many categories to invest in e-commerce or make a comeback to face competition. But what do customers want? Apart from good prices, they want a good digital experience, fast delivery, and support, Fabre said.
The market trends in 2020
From his point of view, Faraz Khalid, CEO of noon, agreed that e-commerce became dominant in 2020. As he highlighted, its phenomenal growth converted online users to addicted e-commerce shoppers. At the same time, digital payment methods skyrocketed in the Middle East while another trend that arose due to Covid-19 was the category of what companies are selling online also radically shifted very quickly, from first adopter categories like fashion, beauty, and electronics to more staples, like home goods and things usually bought in an offline context. Focusing on the grocery category, Khalid believes that it is the hardest category with an extremely high frequency of purchase, so grocery retailers "do not need that many people coming into their storefront, but they need active fans who really like the service".
The penetration of e-commerce in Saudi Arabia
Discussing the penetration of e-commerce in Saudi Arabia, Khalid mentioned that the share of wallet has not shifted online, however, there is no doubt that people have tried e-commerce. He believes that the fight is not to try to get more and more people online, rather make them shop online more frequently. That's the reason why services like noon which offer reliable services and they invest in infrastructure are essential to achieve this.  
As Khalid characteristically said, in noon "we've learned to respect the customer; you have to listen to what they want and go where the demand is in many ways". It is an infrastructure company aiming at connecting customers to suppliers seamlessly, and as much as possible using infrastructure stack, technology, consumer products or vans and warehouses.
Adding value for retailers and brands
Noon is a demand channel for a lot of suppliers, hence if it can bring meaningful demand to their brands or their products, it should be seen as such. To further support retailers in the new digital era, noon already serves some brands with white labeling infrastructure. Retailers can use its supply chain infrastructure, which is bespoke, built for e-commerce reliability, high SLA, quick delivery, as well as its warehouses, delivery fleets, and customer service networks to serve their customers.
Khalid also stated: "We built a bunch of infrastructure now, technology for running marketplaces, and we're talking to a few key retailers where we can in many ways, power their entire online effort". We're a channel; you can list your brands and enrich these, and you don't have to do the heavy lifting. We will store for you, sell, and settle for you, and we will hopefully, create value for your brands and businesses. That's a rule that marketplaces play".

"Leaders finally believe that e-commerce is the way forward and there is no other way".

Khalid continued by highlighting the fact that leaders finally believe that e-commerce is the way forward and there is no other way, so it's helping them jump through a bunch of hoops and move faster in some conversations. This is very promising and as he mentioned "we're a resource, not a competitor, we're a utility, hopefully in the future for all these retail partners."
Commenting on Fabre's question about the Toys "R" Us and Amazon case, Khalid responded that " I think there has to be a balance of channel density and channel scale and hopefully we can be transparent, open, and committed partners that people can believe. Only time will tell that we need to build trust and that we are committed to it, and we've been able to do it with some very large groups".
Khalid finally shared his thoughts on the future of Saudi Arabia compared to China, US and UK markets, stating: "I think we're going to be very unique. I really think this will play out over the next decade or so, not over two, three, four years; you're building infrastructure and hopefully then you build demand and supply. I think for us, they're global analogs, right? If you look at India, Southeast Asia, Japan, in many ways, there'll be space for large horizontals, and there'll be a place for their vertical players. I hope we have this conversation in a decade, and then we'll see where we are. That's my take on this".