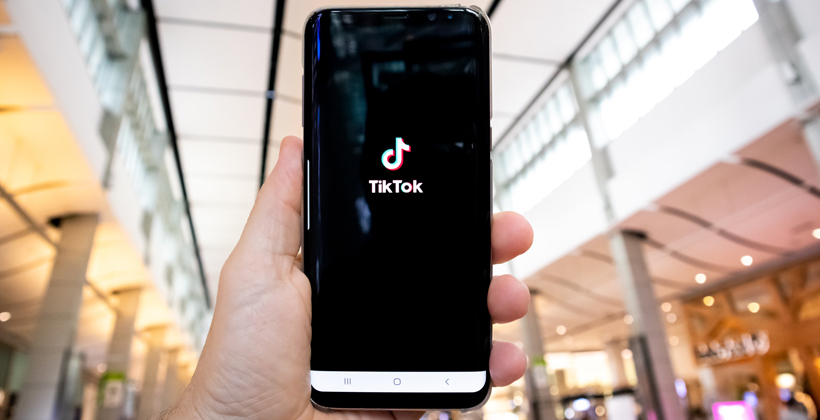 TikTok is among the newest social media platforms, evolved and grown exponentially in the last few years. During the 7th RLC MENA Summit, Aref  Yehia, Head of Omnichannel Retail at TikTok explained the popular video platform's pace of growth and why retailers can no longer ignore it.
Who is on TikTok?
As he said, "TikTok's audience has more than doubled year on year. And it is no longer an app for teenagers only; in fact, 85% of this audience is older than 18, with the vast majority being between the ages 18 to 34.  So, Gen Z and millennials. Users are spending on average one hour a day on TikTok and that time is used on a large variety of content categories, ranging from lifestyle to entertainment, to beauty, to sports, and many others, all in the form of short videos with creativity at the heart of them.
The Algorithm
Aref Yehia noted that TikTok is not a social media platform but rather a short video platform that inspires creativity and brings joy. "The type of content being delivered to users is based only on individual user habits. Due to smart recommendations, the algorithm understands what the user enjoys watching and builds their feed based on exactly that.  Therefore, the more time you spend on TikTok, the more you engage with videos that you see, and the more relatable videos will appear in return on your screen."
Why do TikTok ads have higher engagement than on any other platform?
As a matter of fact, 87% of the audience is trying to do multiple things at the same time, like watching TV while being on social media. First, you cannot be on TikTok and do something else in parallel. The video platform has introduced a change in which people consume mobile-based content. Fully focused on happy, edge-to-edge content with the sound on. 
Second, the sound.  Brands now know that most of the time their ads are being viewed while muted on social media platforms.  This has been a creative challenge for the industry and with TikTok the industry can finally build for a mobile, sound on environment that enables storytelling. With sound on you are getting users' complete attention and you can showcase your whole story by fully engaging two key senses.
Content on TikTok is potently happy, authentic, and refreshing and it keeps the user in a state of optimistic positivity.  This is a state which, as any neuroscientist would say, is perfect for driving desirable marketing behaviors. Therefore, that's how you build brand love on TikTok; fully immersive, sound-on, full-screen videos. When your audience is in the moment, they act with purpose.  Not just once, but across the various touchpoints in the consumer journey. 

85% of Tik Tok audience is older than 18 years old You cannot be on TikTok and do something else in parallel. The video platform has introduced a change in which people consume mobile based content.

How can your brand go viral on Tik Tok?
The way we consume content is changing faster than ever. As Aref Yehia highlighted, "one of the main things that make TikTok unique is that there are no barriers to discovery.  One click on the Discover Page or a peak of the Trending Hashtags and you're transported into a whole world of viral content. Additionally, with hashtag challenges you have a vehicle for generating not only virality but also 3 times more brand affinity and 2 times more awareness and purchase intent than other platforms."
A hashtag challenge is a spark that empowers and encourages your community to release mass waves of user-generated content, turning them into your unofficial brand ambassadors and allowing you to authentically engage with your audience in a fun and interactive way.
And he continues by saying "Live is one of the newest tools in the TikTok arsenal. It enables brands to take users behind the scenes and into the heart of an event in an excitingly interactive way.  Going live on TikTok is unlike any other live format as it means that you can let the entire country know what you are up to and not just the people following your brand.
Maintaining a level of excitement but with different objectives can be another effective way to engage with consumers on Tik Tok. Bringing a whole community together to drive an empowering message can have tremendous results in terms of brand awareness and loyalty.
Apart from app installs and conversion campaigns, one of Tik Tok's most impactful solutions for retail brands is DPA, short for Dynamic Product Ads.  This is a solution on TikTok that automatically generates personalized ads based on user behavior on a brand's app or website.  DPA increases the ROI and decreases the investment. By showing users the products they are interested in, increases the volume of transactions and hence the return and you do not have to invest in different ads for different products.
As Tik Tok grows, it continues building teams dedicated to bringing color and creativity to the mix.  From brand strategy to the shop, Tik Tok can help retailers to repurpose existing ads, turn them into Tik Toks and use experience and data to bring the desired results.