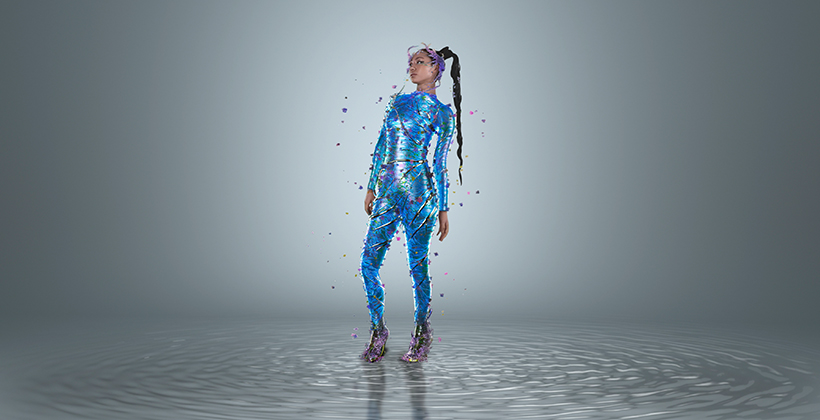 Within the last few months, a new word has become more and more common in our everyday vocabulary. Metaverse, a new blended physical and digital world. Facebook's latest decision to change its name to Meta and the fact that more and more brands are experimenting with this new reality, reflects the opportunity that has now come up. 
Nike announced that it will acquire RTFKT, a leading virtual fashion platform, best known as a creator of virtual sneakers, Marc Jacobs and Valentino have also experimented in the virtual world with Animal Crossing while Louis Vuitton launched a video game in recent months, to celebrate the brand's 200 years.
At the same time, the youngest generations like Gen Z — those born between the mid-1990s and the early 2010s — and Gen Alpha — those born from the early 2010s onwards, are familiar with the term as they spend a lot of their time selecting avatars and playing online games with friends. This online behavior, which was accelerated by the pandemic, has become second nature to them.
Given these new facts, what should brands do to effectively adapt their strategy and have a successful and impactful presence in the metaverse?
Firstly, messaging must be native to the platform and the overall experience. Brands must ensure that their placement in the overall environment is smooth and natural. Moreover, they need to invent effective ways to interact with the younger generations who have learned to communicate this way. Offering engaging opportunities for participation and building experiences for co-creation is the key to capturing the attention of the younger audiences within the virtual environment. 
A whole new world is being created with unlimited potential in terms of creativity. It's time for brands to realize that they have immense opportunities at their fingertips in the way they can communicate, to map out today's new blended physical and digital reality, and become part of it.
Source: Forbes