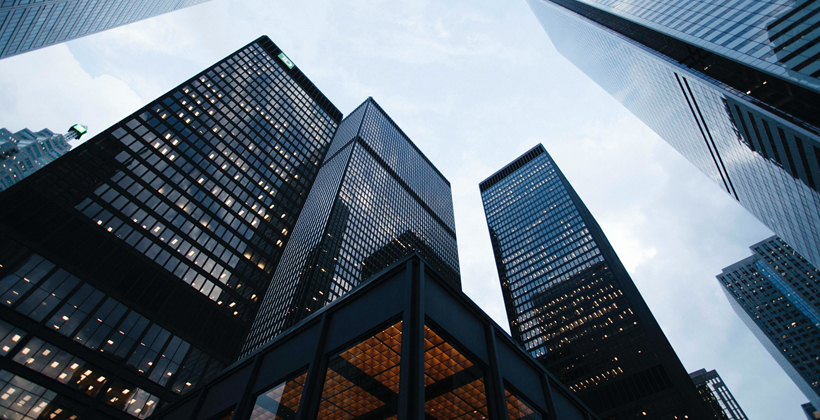 Extraordinary stories of business resiliency, digital acceleration, the emergence of new consumer power, and brands with a purpose are the new normal in retail. This new situation shaped in 2020 due to the unprecedented pandemic gave great lessons to retailers as new trends emerged.
What does investing during a period where disruption seems to be the word that best describes the global world retail status mean? Industry experts share their thoughts.
2020 takeaways and trends
Noor Sweid, General Partner of Global Ventures believes that 2020 was a pivotal moment for the MENA region since it has always fallen behind on e-commerce, as retail groups and conglomerates considered that this would be a very small part of revenues. However, e-commerce acceleration happened on all fronts, from companies that were able to move from almost 80% cash on delivery to 100% credit card to e-commerce enablers like grocery, who started to really accelerate their growth. A shift in consumer mindset from "maybe I'll try this, to I now have to use this" drove retailers and e-commerce players to also adjust their overall mentality.
From his point of view, William Sussman, Managing Director at Threadstone Capital, believes that one of the most important trends was the change in distribution, the mixed e-com. At the same time, he agrees that consumers' new mindset will also play an important role, but is curious to see what the new normal will look like, as customers historically have enjoyed the shopping experience. He continues: "the other thing that last year brought us is a change in the customer acquisition cost from a technology and valuation perspective. That has been a big driver in changing valuation; some brands early on leaned into spending digitally and benefited from it, others missed that opportunity. Time will flush out what happens on that front as well".
What does it mean to invest in retail?
When Ms. Sweid looks at the retail sector as an investor, she gauges what technology and retail is: on the one hand, there are the retail's enablers and facilitators which are exciting to investors; conversely, the direct-to-consumer approach is growing massively. Brands that will pivot in this digitally enabled world, go directly to consumers, and satisfy their new needs and expectations, will finally get credit for their digital transformation.
Global Ventures invests in fast-growing companies that catalyze market growth and use technology while they need the capital to accelerate, achieving their visions and missions. Global Ventures invested in a lot of fintech companies with services like payment gateways and digital POS systems, that have enabled retailers and the e-commerce industry to pick up.
Ms. Sweid continues by saying that given that there are numerous companies that make lots of money and trade at much lower multiples and others that make no money and trade at much higher multiples, how do you choose which to invest in? "You invest in the ones you believe are going to grow faster and have a lot of market potential or create the returns that you're supposed to create for your investors. Which ones are really creating value and are real companies? They could be on both sides of that table, so you have to consider what a good company is; what makes a good company is quite different to what makes a good investment."
For Mr. Sussman, there's a huge bifurcation in the market of what digital and perceived digital companies are garnering versus physical ones. As he points out, "when you look at where Farfetch is still trading, and you look at what saks.com recently announced separating from a physical retailer, digital retailers today are trading 3-5 times revenue. Physical traditional legacy retailers are trading 3-5 times EBITDA, probably a little higher than that but not far off. That is an arbitrage".

You invest in companies you believe are going to grow faster and have a lot of market potential

The golden rule of business
Mr. Sussman also highlights that there are many good businesses and bad businesses, a different equation from a distressed business.
He also discussed that what changed in 2020 is customer service and the expectation from a brand, from a company. Customers' expectations have skyrocketed in the past 12 months of what they demand from their brands. Additionally, for Ms. Sweid, the whole concept of a brand having to incorporate some sort of mission, social or impact relevance is a must, given the challenge the world is facing.
The impact of investment
Exploring the impact of investment, Ms. Sweid explains that "when we invest, we do so intentionally; we look at what technology is used to solve a problem and how that impacts tens, if not hundreds of millions of people. In digital health, for example, we're not going to crack healthcare inclusion by building hospitals but by leveraging technology; people will be able to go from no doctor to tele-doctor. When we think about intentional investing, it's investing with a view to technologies and companies, are they mission-driven? Will their technologies impact many people? By allocating capital mindfully, we believe that we can change numerous lives. The public markets are proof of that, companies that have strong core fundamentals in ESG, outperform those that don't, why would private markets be any different? That's how we think about it".
The part of the market that Sussman finds very interesting is secondary goods and businesses that are recycling, both of which are faring well. The other element he finds very fascinating is that private companies across sectors such as apparel, consumer beauty, and food and beverage, are asking for investors that look like them. Founders want to be with partners and investors that can appreciate their journey and how they got to where they are. People can pick their partners, not just decide based on valuation.
Excitement about the future
 For Ms. Sweid, the fact that more than half of the MENA population is under 30 is a real asset and the future of the region. It is a rising, educated, digitally engaged population that it is starting to innovate and create. Global Ventures has invested in several companies that have now gone into the US and European markets with real revenues, meaning that their founders are globally competitive, are up and coming not just as consumers but also as creators and innovators. She concludes by adding that "helping them build those success stories and achieve their visions and missions is what we do and that's exciting".
Growth and change are the two words that can better describe the future according to William Sussman.  Expanding companies are setting the trend and these are companies to watch as they will lead to a significant number of transactions, with an additional catalyst being changed, as it drives the most activity.
 Finally, commenting on the ecosystem of innovation and start-ups, Ms. Sweid believes that it is still young, however over the last 24 months, there has been high support from different governments in the region, investing in venture capital and really getting behind entrepreneurship as a fast-growth sector of the economy.
The above was part of the 7th Retail Leaders Circle MENA Summit's session "Investing in an age of disruption" that took place virtually in March 2021.