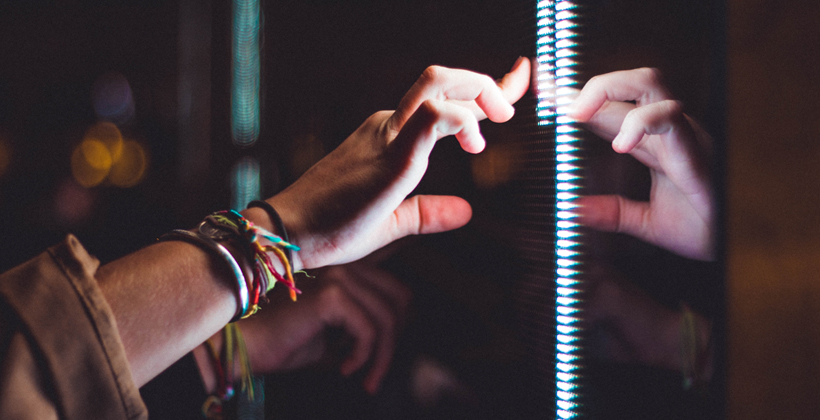 There are extensive discussions regarding the intersection of big data and business and the value generated for companies and consumers happening over the last few years. During the 7th RLC MENA Summit that took place virtually in March 2021, business leaders shared how their organizations use data to optimize operations and everyday processes.
In STC, as Adnan AlKhalaf, Vice President, Retail Channels said, data is under customer value management, acquiring complete customer information via sales. Most of the data is protected and it's serving the marketing, retail sales teams, and product learning engineers to determine how best to use analytical tools within the management system.
Tim Carmichael, Chief Data Officer of Chalhoub Group mentioned that a data team is part of the operations vertical, which is about having a set of enablers at the disposal of the group and its brands.  As he explained, in Chalhoub Group there is "a cultural readiness of yes, let's make great data-driven decisions". He continued by saying that there are 3 different aspects of value in the use of data: "There's enabling value creation in a collaborative way, with the business and the brands harnessing their data. It's over to the business to act on insights provided to generate value in their bottom line, increase customer lifetime value and gross margin, or whatever the metric might be. Then, there are the classic use cases, centered around improving efficiency and productivity. The third part is direct value, how can we monetize the data at our disposal and offer it as a service to our joint venture partners or other third parties where appropriate?"
Monetizing data  
For Jordan-Lee Reddington, Head of Data at ITP Media Group, most organizations are rich in data, but they haven't really established the democratization of it. One benchmark is how truly democratized the data is. ITP Media Group has worked with many organizations, where people have little bits of spread-out data; they stepped in for a data maturity framework and stitched it together using clever solutions. Another factor Reddington is looking into is completeness: "By having a complete unified debt model, you have a unified operational model and a unified sales model. Thus, there are clear opportunities to measure the commercial impact of what you're trying to achieve" he added.
Reddington continued by highlighting that data is everywhere, it's a currency these days. Businesses must look at how much of this currency they have: "Every time someone puts a submission in the field or tracks data, it gives intelligence that we can perform and deliver better".
The role of social media
Facebook is a data-driven company therefore, data is crucial to them. According to Nicolas Arrivé, Manager- Marketing Science for EMEA, there are two ways for companies to best engage with Facebook. Firstly, assemble a cross-functional team that understands both data and the business, and then tie this with the business objective. This set of capabilities is important for Facebook as a machine learning auction-driven ad platform. The idea is to feed the platform with the correct data and the right objective. Arrivé also made clear that the creative, mobile-first assets are important too.
Data capabilities, understanding what you can feed a platform with, what the business objective is, and creative capabilities are key aspects to make the best out of Facebook's tools.
Given its constantly evolving role, Facebook invested quite a bit in discovery commerce, making the best out of its family of apps (ranging from WhatsApp, Messenger, Instagram, and Facebook) and connecting the dots between the brand and the upper funnel down to the actual purchase. The release of Facebook and Instagram shops reflects the platform's goal to help brands provide a seamless commerce experience end to end.
By building a relation with Facebook, companies can take advantage of all the latest tools and effectively track customers within a mobile market and a developing ecosystem which cannot be ignored.

It's over to the business to act on insights provided to generate value in their bottom line, increase customer lifetime value and gross margin 

Data and the future
Concluding, the speakers shared their plans for the future. Adnan Alkhalaf said that there is an excitement for the future, as retailers have more data in their possession, especially with digital payments, last-mile delivery, and all the new regulations, enabling them to plan and build their strategy.
Tim Carmichael is looking forward to becoming a hybrid retailer, moving from pure bricks and mortar towards more online, app-based or mobile-based commerce. The use of data is essential to this transformation forging stronger partnerships with his e-commerce colleagues.
As for Facebook, the plan is to offer more and more tools that will empower retailers with the right data. Change and innovation iswhat excites Nicolas Arrivé the most.
Last but not least, as Jordan-Lee Reddington mentioned, in a market that is still defining what the new normal is, he is excited to see how companies will use data and intelligence to learn and adapt to the new circumstances. Particularly in media, he noted that "a great change has developed, allowing us to evolve our proposition and offering to the market, to outgrow or move faster than what the rate of change is within that marketplace".