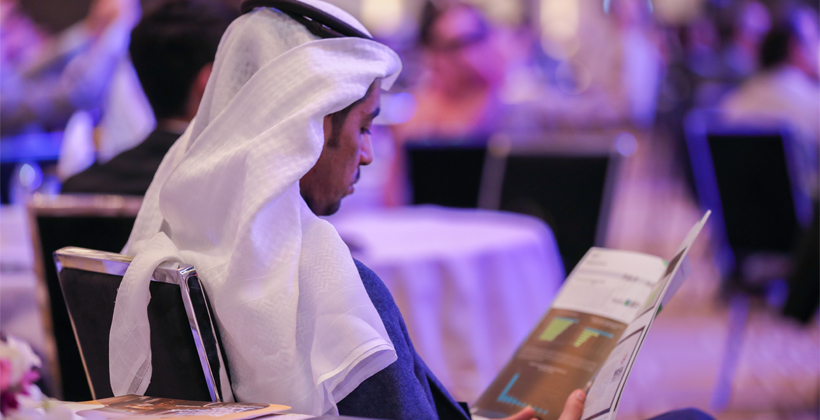 The 6th Retail Leaders Circle MENA Summit, an exclusive event for retail key stakeholders, took place on 10 – 11 February 2020 in Riyadh and gathered more than 1,500 Retail CEOs, Founders, Directors and policy-makers.
Read below the press release announcing it.
 22 December 2019, Dubai, UAE: Retail Leaders Circle, the prominent international organization that convenes powerful industry leaders, innovators and influential decision-makers, has announced that the Sixth Edition of Retail Leaders Circle (RLC) MENA Summit will take place on 10-11 February 2020 for the first time in the capital of the Kingdom of Saudi Arabia, under the patronage of His Excellency Dr. Majid bin Abdullah Al-Qasabi, Minister of Commerce and Investment.
Retail's most significant regional gathering, with the theme 'Future Retail & Consumer: Thriving in a Changing Environment', will bring together more than 1,500 retail leaders, brand owners, SMEs, industry stakeholders, policy-makers and investors.  This pioneering initiative will forge much-needed discussions to explore the changing retail and consumer landscape in Saudi Arabia and the broader region.
Recognized as the preeminent meeting place in the annual retail calendar, the RLC MENA 2020 Summit is launched with unprecedented anticipation in Riyadh, underlining Saudi Arabia's significant growth potential to retail leaders and industry stakeholders from across the region. The Sixth Edition Summit is organized in partnership with SAGIA /Invest Saudi which is in line with the Saudi Vision 2030 goals to diversify the economy and develop the retail industry by creating jobs and economic growth opportunities.
His Excellency Dr. Majed bin Abdullah Al-Qasabi, Minister of Commerce and Investment: "The retail and luxury industry is incredibly important for the Kingdom and represents a growth potential of [USD insert details]. We look forward to welcoming industry leaders to Saudi Arabia and to hosting a dynamic event which showcases the growth potential of Saudi Arabia and the strategic opportunities for retail industry expansion."
Panos Linardos, Chairman of Retail Leaders Circle commented: "This is an exciting year for the Retail Leaders Circle MENA Summit as we welcome powerful leaders, innovative SMEs and tech disruptors to shape the regional retail agenda. We look forward to a remarkable program designed to provide participants with insight and knowledge ranging from the challenging retail landscape to best practices for leading, collaborating and driving growth."