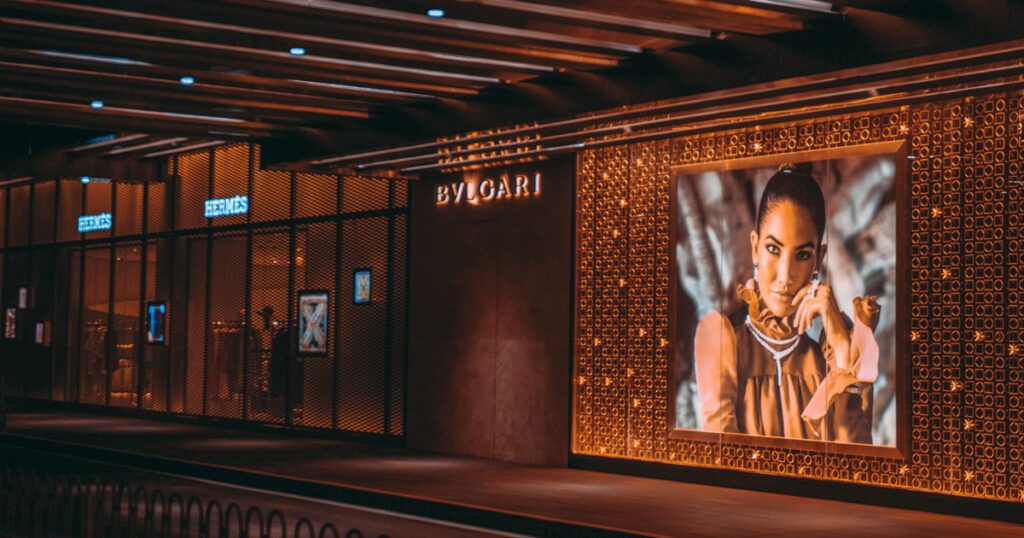 During 2020 and as the pandemic started, mass closures and stay-at-home orders created chaos for retailers, as the world tried to understand what precautions to take.
2021 proved calmer. The year was marked by acquisitions, IPOs, and other transactions as the industry slightly stabilized. The challenges retailers faced were different: instead of mass temporary closures, they spent the year battling supply chain bottlenecks as demand surged while needing to introduce new perks to entice workers during shortages.
As we look to the year ahead, the pandemic continues to impact retailers, which need to consider the following trends.
Invest in your supply chain
2022 could be a year for evaluating, rethinking, and investing in supply chains in the long term. Until recently, they have often been an underfunded part of the retail organization, however, their importance was highlighted in the pandemic. There is no better moment than now to reinvent supply chains in the industry. 
Take care of your workers
Labor was a huge problem in 2021. Retailers struggled to staff stores, warehouses, and logistics functions, adding to the industry's supply chain woes. Some responded with higher wages and other perks to attract candidates. If labor remains tight in the U.S. in 2022, retailers may need more than creative perks to win recruits.
Watch the IPO wave
A wave of IPOs swept the US industry as retailers tried to get in on the hot stock market. The majority of retail public listings came from e-commerce companies.
As these brands entered the public markets, their financials also became public. For some brands, these filings made clear just how challenging it is to be profitable while operating mostly online.
Apparel's rejuvenation
If 2020 finished off apparel sales, 2021 rejuvenated them. Moody's expects growth to somewhat temper in retail and apparel in 2022, however, the pandemic's resurgence has reintroduced new levels of uncertainty that could affect how people dress – and spend. 
The role of inflation in consumers' spending
Alongside a slew of concerns consumers have, inflation has joined the list. While other industries like grocery and fuel may feel the impact of inflation more, it could also cause consumers to spend less on discretionary items.
If the rising cost of goods persists and the US Federal Reserve raises interest rates, consumers may lean into alternatives to credit cards like buy now, pay later to purchase certain items, which could further impact retailers in 2022.
The increasing interest in services
Companies have moved to diversified operations and cultivated varied revenue streams, not only offering products but services and increasingly, business-to-business services. 
Walmart offered its delivery platform to other companies. ThredUp's back-end "resale as a service" platform has helped partners like Madewell, eBay and Farfetch to navigate resale, with analysts estimating its third-party platform more lucrative than ThredUp's secondhand clothing sales. Amazon began selling its cashierless technology to other retailers, enabling consumers to pay for goods in physical stores without waiting in line. 
As the cost of running stores and e-commerce operations increases, it is possible that these examples are only the start of retailers turning to other services to generate sales in 2022.
The right balance of wholesale and DTC
Traditional retailers like Nike and Adidas are increasingly shifting business models to account for a higher mix of DTC sales. While this can lead to higher margins, it doesn't necessarily make sense for all retailers to pursue. According to analysts, a shift towards the middle is likely to continue, with brands attempting to strike the right balance between DTC and wholesale channels in the year ahead, and for the next 2-3 years.
The purpose of the store
Two decades of e-commerce growth and years of declines of malls and the department stores that anchor them have led retailers to drastically reduce these recently. In 2019, US retailers forged plans to permanently close more than 9,000 stores. In an effort to make existing stores count, many retailers are rethinking store formats and switching locations.
Private labels will continue to multiply
Private labels nowadays are profitable growth engines that allow retailers to increase market share, with many launching their own private brands, that don't appear to be slowing down. With inflation taking hold, private labels may be positioned for growth as shoppers care more about value for money. When the cost of goods surpasses wage increases, private labels may become more appealing to price-conscious consumers.
Data and transparency
Apple's public release of the iOS 14.5 update required that all apps adopt the AppTrackingTransparency framework. Through the update, apps needed to ask users' permission to track them or access the device's advertising identifier. This was problematic for marketers and retailers of DTC brands, which historically rely on third-party data for customer acquisition and retention. 
This means that companies have to now scramble and search out new marketing channels like email, SMS, and even print advertising to try to get consumers to shop with brands, that will yield a more profitable return.
Source: Retaildive